Well by golly I did it. I not only stayed up all night I finished a model in less than 24 hours. If I wasn't scared of the landing I'd cut a cartwheel.
I am will say this. It was fun to do this. I probably won't do it again but will leave it at maybe. If there were 4 or 5 guys sitting around building it would be one thing but by yourself is tough.
So I started it at 9 AM 1/28/2012 and the first finished picture was taken in the photo booth at 5:54:55 1/29/2012. That about 21 hours. I build it right out of the box. I added spark plug wires and boots and flocked the interior. That was all the extra there was. The color is Dulpi-Color Champagne Pearl # BCC0401. Interior is Color Place Flat Black.
I might make a license plate for it later on, but for now this is it.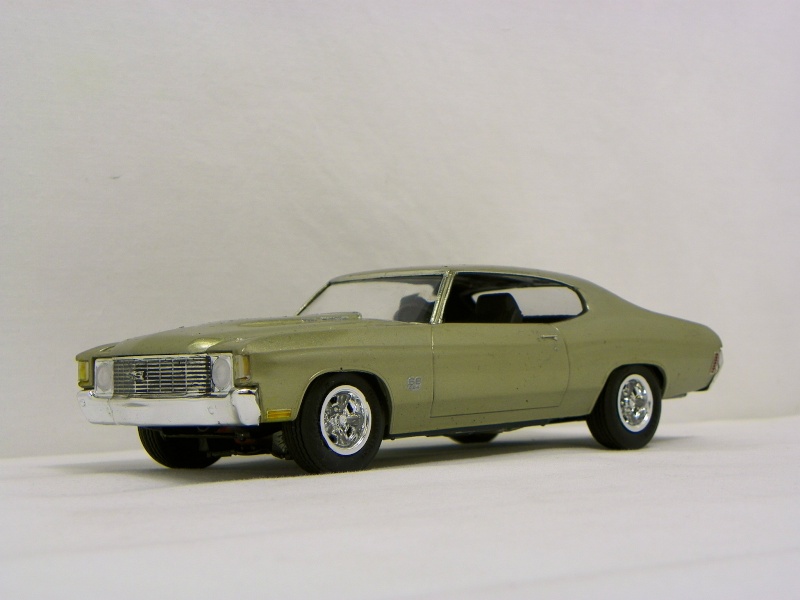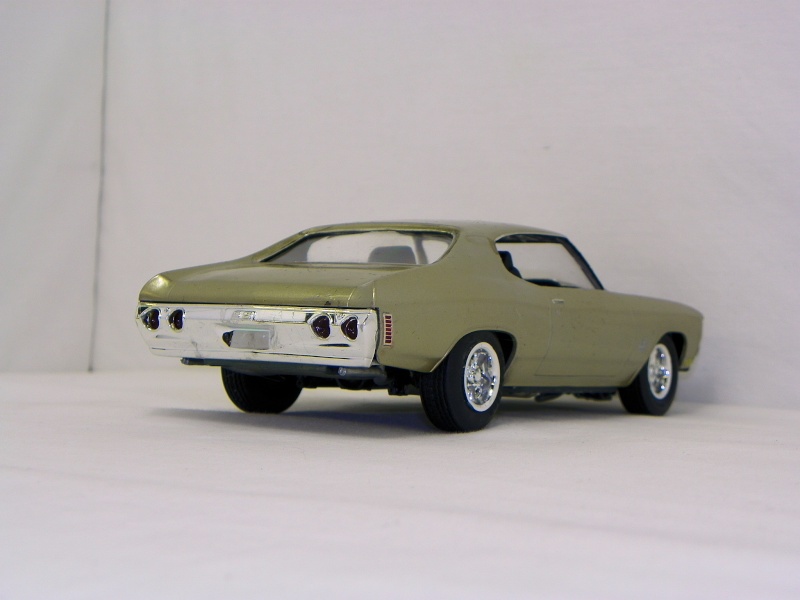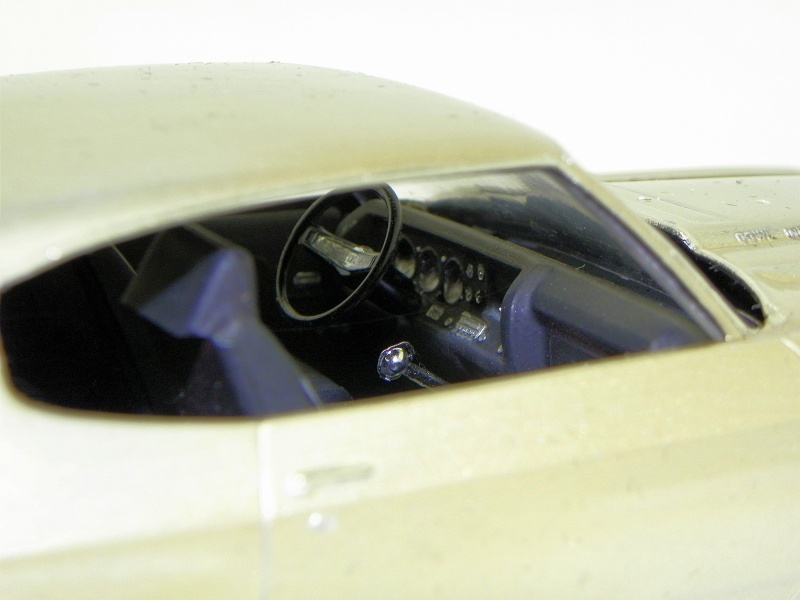 Thanks for looking in. I am going to go lay down and take a nap. ;) All questions and comments are welcome