This is the kit I was going to build in a 24 hour build at Mad Modeler's Forum. But I couldn't do it because I was out of town that day. I had it all set to go so I thought why not build it. I can tell you that I wouldn't have made it. I don't think I can stay up that long anyway. :-/
I built the car as if it was a 40+ year old muscle car. Been in the same family since new and had work done some it isn't stock. Been repainted Autumn Mist Metallic. The interior has been redone in 2 tone silver leather looks and feels so good. The engine has been rebuilt and the Bright Red Air Cleaner is gone. The Air Cleaner has been anodized Red to give it a more modern look. Now it sits in the garage 6 months a year and only see about 1,000 miles a year. Well loved and well taken care of. Just another nice old car.
It still has an Accel Master Blaster Coil and distributor cap. Some of the new 9mm Blue plug wires. A Blue Flex-Lite fan and Goodyear L-60x15's all the way around.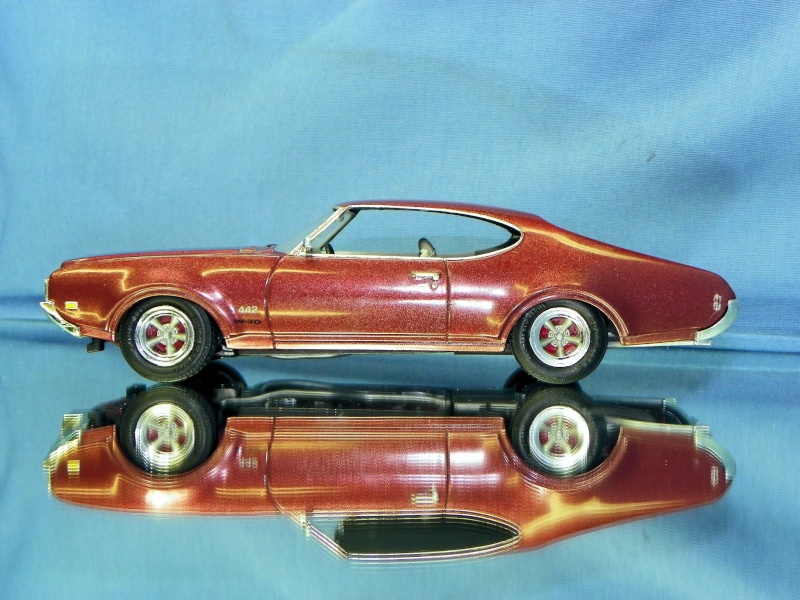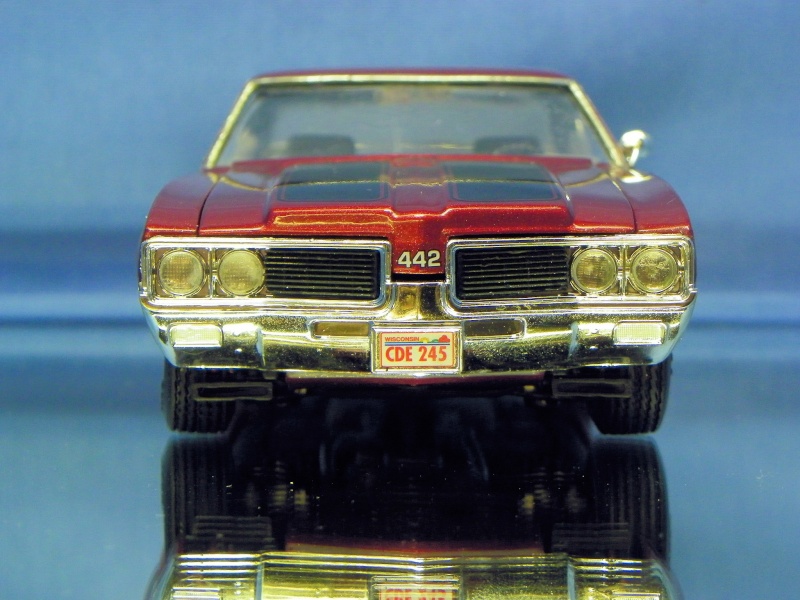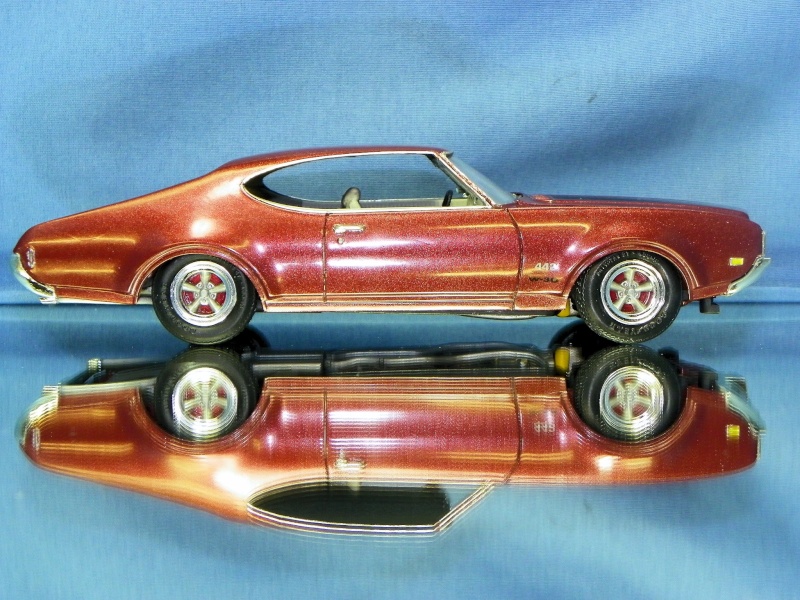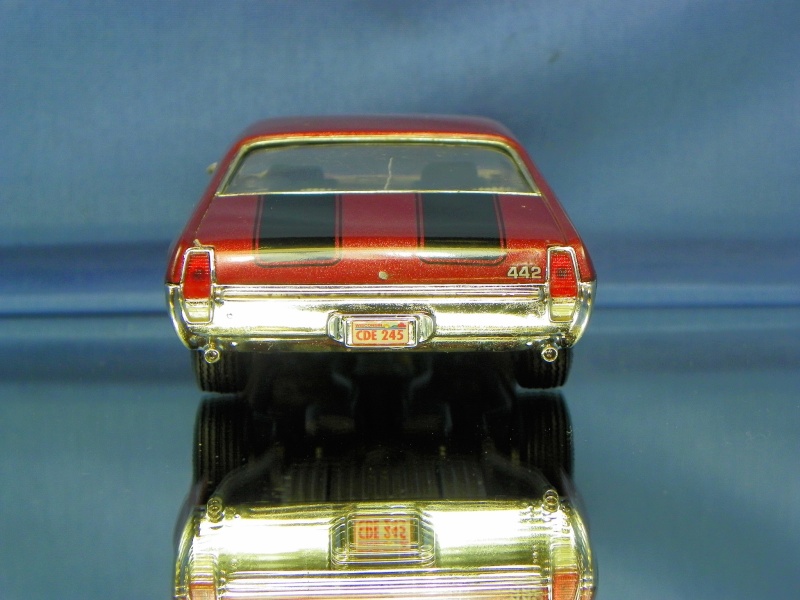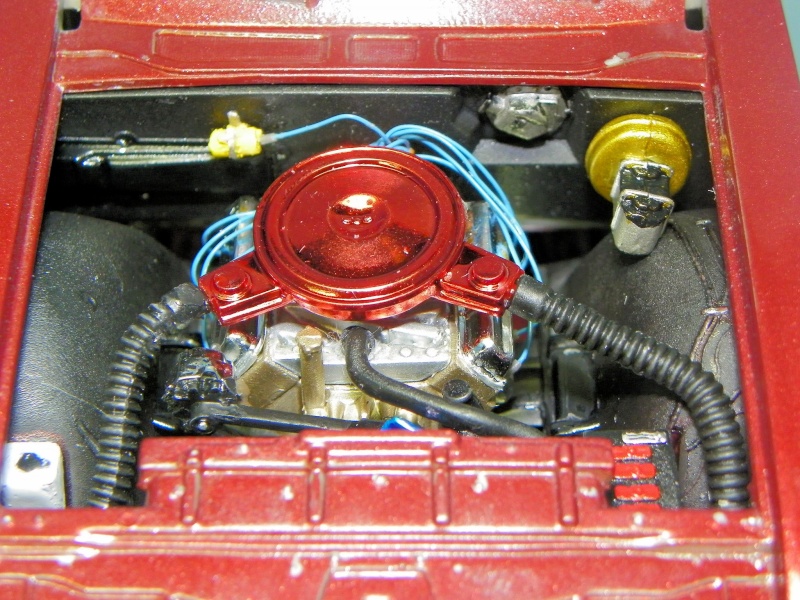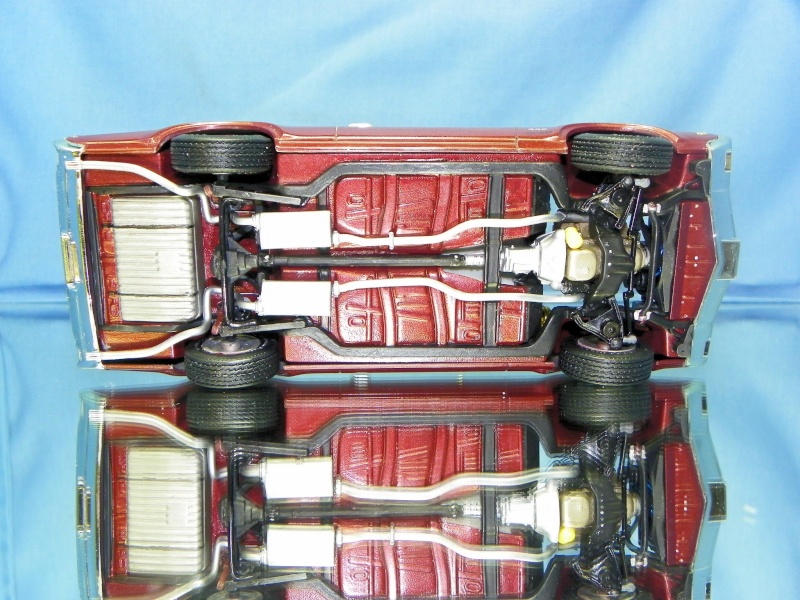 Thanks for looking in. All comments and questions are welcome.