again i wanted to make something special, this time from a 1/24 revell VW samba bus kit.
from the beginning it was clear for me to use a cheap old 911 porsche model as a donor for engine and wheels.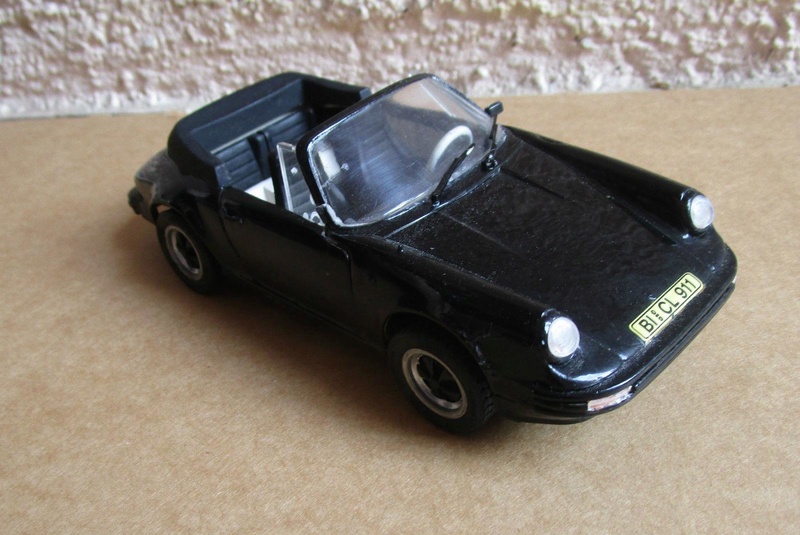 first idea was to make a shorty bus, as gas monkeys did. but soon a shorty bus equiped with a powerful porsche engine became a stupid idea for me. also playing around with ideas of choping or shortening just a little didn't make it into realisation.
i ended with the plan to make a triple cab pickup, as only single and double cab versions were produced by VW. the interior and exterior design i stole from Kindigit Design.

the cassis had to be modified to lower the stance and to accept the wider tyres and the 911 engine. from the body (a multi piece body i had to glue together first before making the mods) i cut away 2 windows and made the pickup bed and a new rear window panel from styrene. also the roof was shortened, but i kept the sunroof in full size and most panorama windows. the front doors were converted into suicide doors.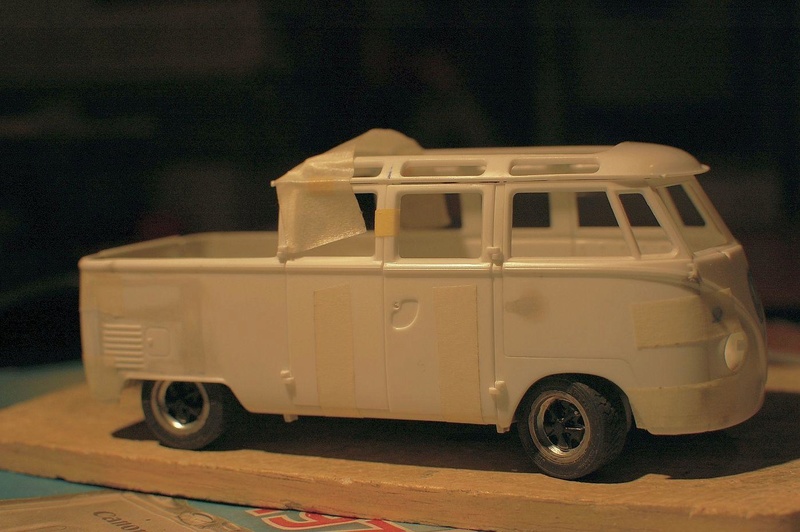 i also used the front seats, dashbord and steering wheel from the porsche and modified the original rear seat benches. the bed was covered with coffee stir sticks. many smaller parts had to be scratch built, like the flat screen or the exhausts. rear lights and an antenna were frenched. finally a friend of mine 3D printed me a new front logo.