Back in the 1980s and '90s, I used to convert some builds to RHD. I got out of the habit when I began to focus on making my builds as close to factory original as possible.
With more and more American cars coming to Australia, I decided to attempt a conversion again. My modelling is way better these days, and I have tools that I lacked then.
Some kits are easier than others. Anything with an gauges that extend over the centre line is harder. Anything with a symetrical dash- think '63-'67 Stingray is easier.
So, here is part I of Webby's RHD conversion. The kit is Revell Europe's 2010 Camaro. Dash first, before the attack of the Dremel. Bear with me as I don the butcher's apron!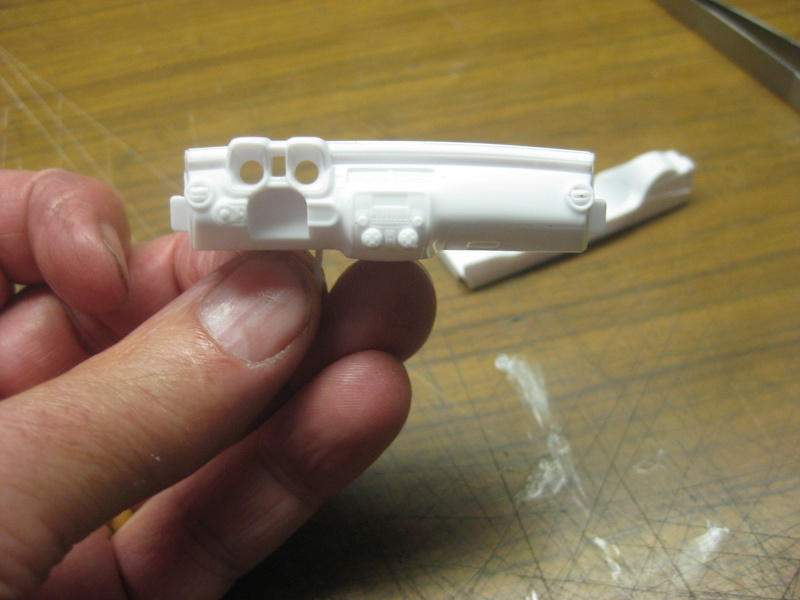 I've cut the instruments & glove box out and swapped the instruments over, and begun the filler. I've glued tabs behind the instrument section to locate and get better adhesion. Also makes it sturdier for sanding.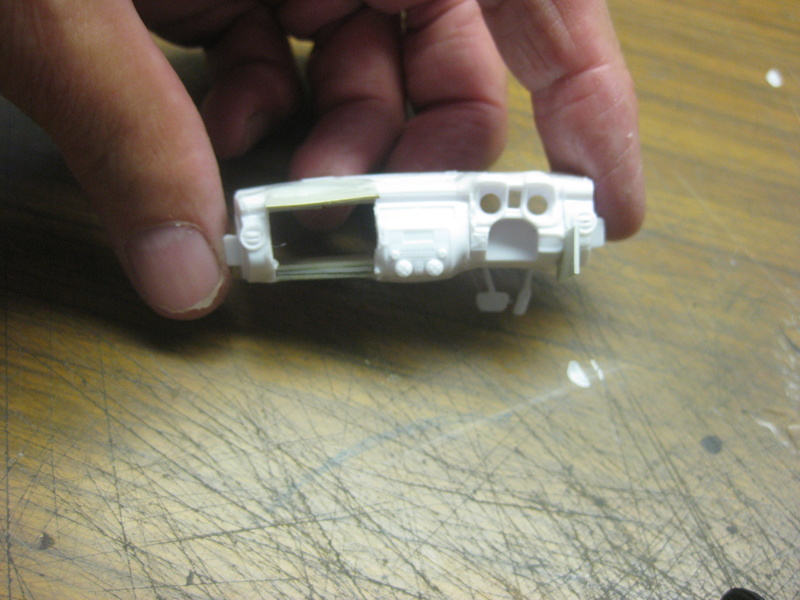 Sorry about the poor focus, still it shows it well enough. The instrument and glove compartments have been swapped.
The glove box section had huge gaps, so its been smothered in filler. Once cured, I'll scribe some lines to simulate the door, and other features.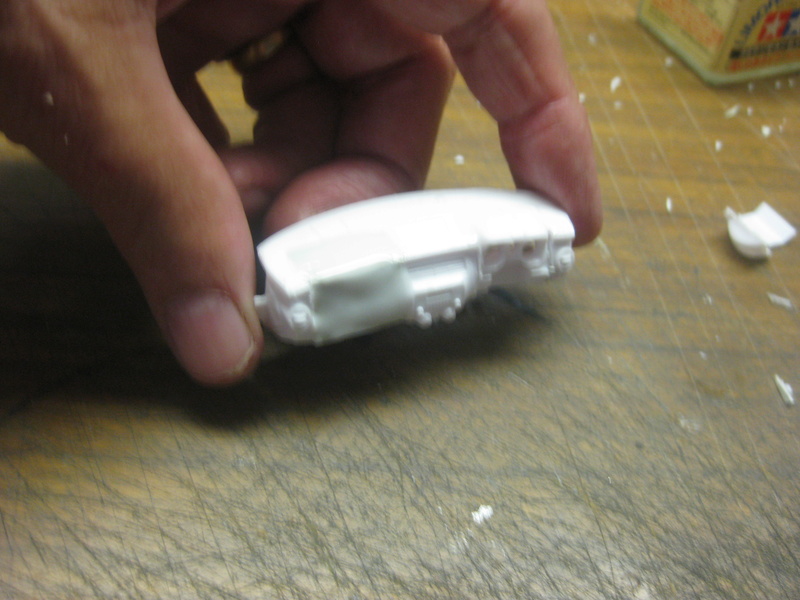 Part II will cover the firewall. A much easier job, and depending on the 1:1 conversion not always required. Some RHD conversions leave the brakes in the original location and run a torque tube across. Still others moved the upper half of the steering column to the right, kept the lower half on the left and used a chain to connect the two halves. I'm not joking!
My conversion is aimed at a "mirror conversion" where every thing is swapped.