I started this one six and a half years ago.!!!!!!!
I originaly sprayed it light metalic blue but subsequently it was damaged by one of the little furry creatures that inhabit our house. ;D
I resprayed it red and like it much better now. The race roundels and numbers were totaly shot so she remains a road car.
The engine was wired and the fuel system plumbed from the tank to the front carb. I also added various other wires.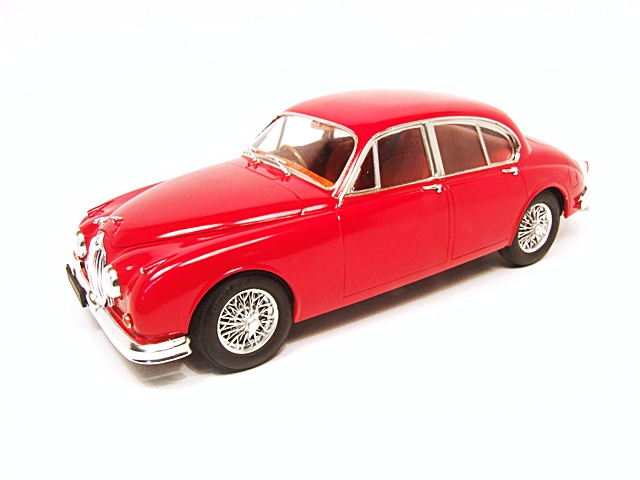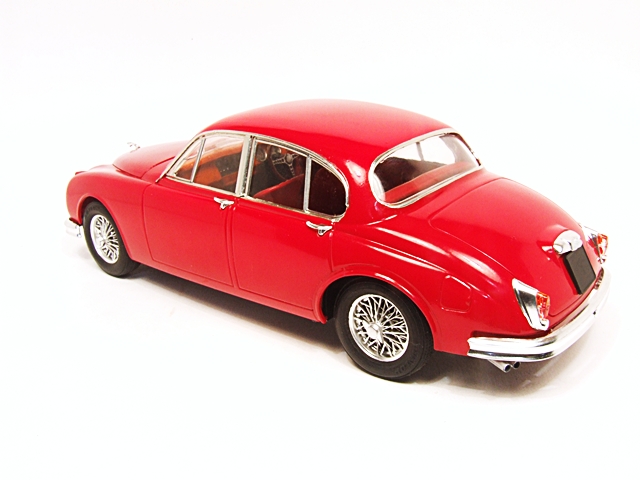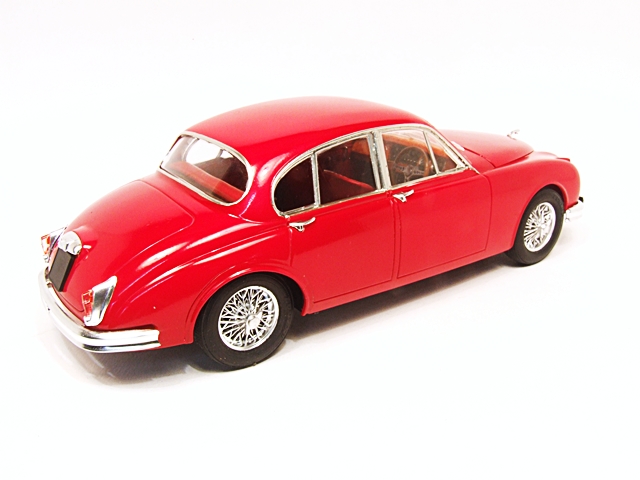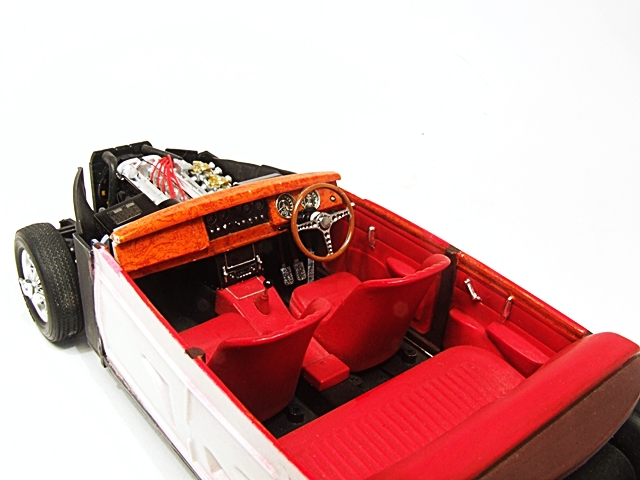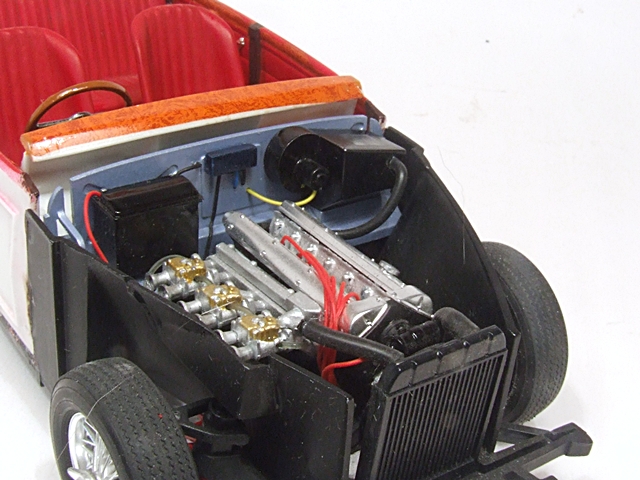 _________________
Al.
"
Success always demands a greater effort."
 Winston Churchill
"Success is failure turned inside out"  Unknown